This vegetable has a very sweet anecdote associated with it, it all starts in my school days where sharing our tiffin boxes and playing basketball were the most fun part of our days and the most surprising thing is, we didn't even have specific lunch periods too or may-be that's how junior colleges are different from high school.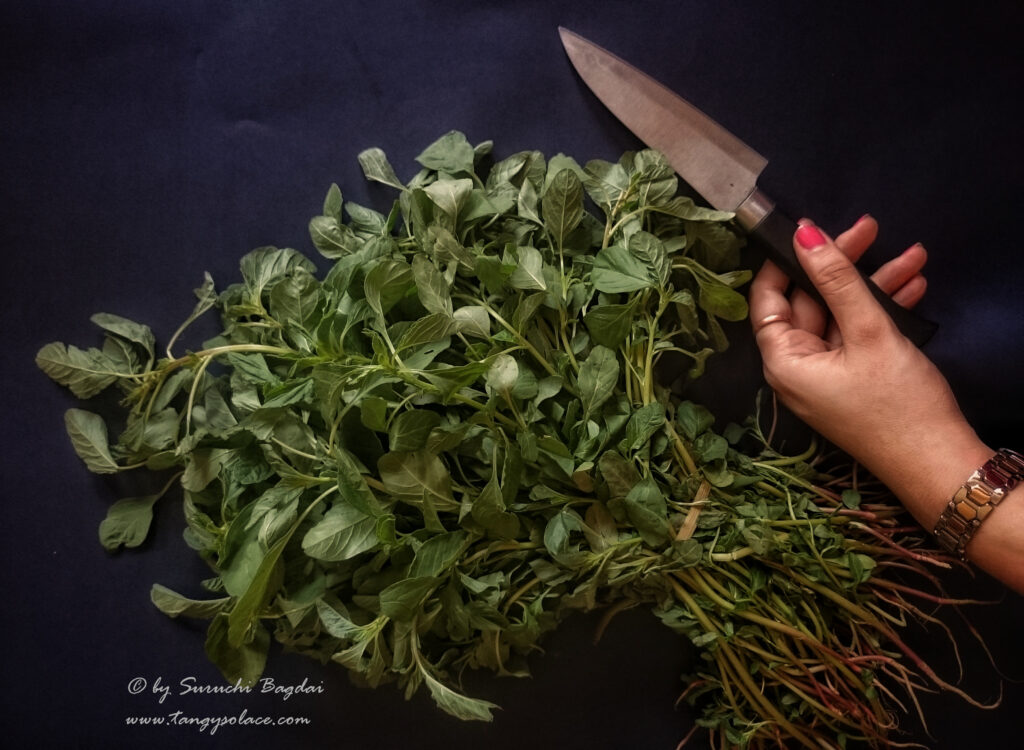 We would open and taste each-others tiffin as we liked and get to try dishes from various cultures every time. And the story is all about that mysterious vegetable one of my friend usually used to bring. It was a vegetable preparation although simplistic I was hooked.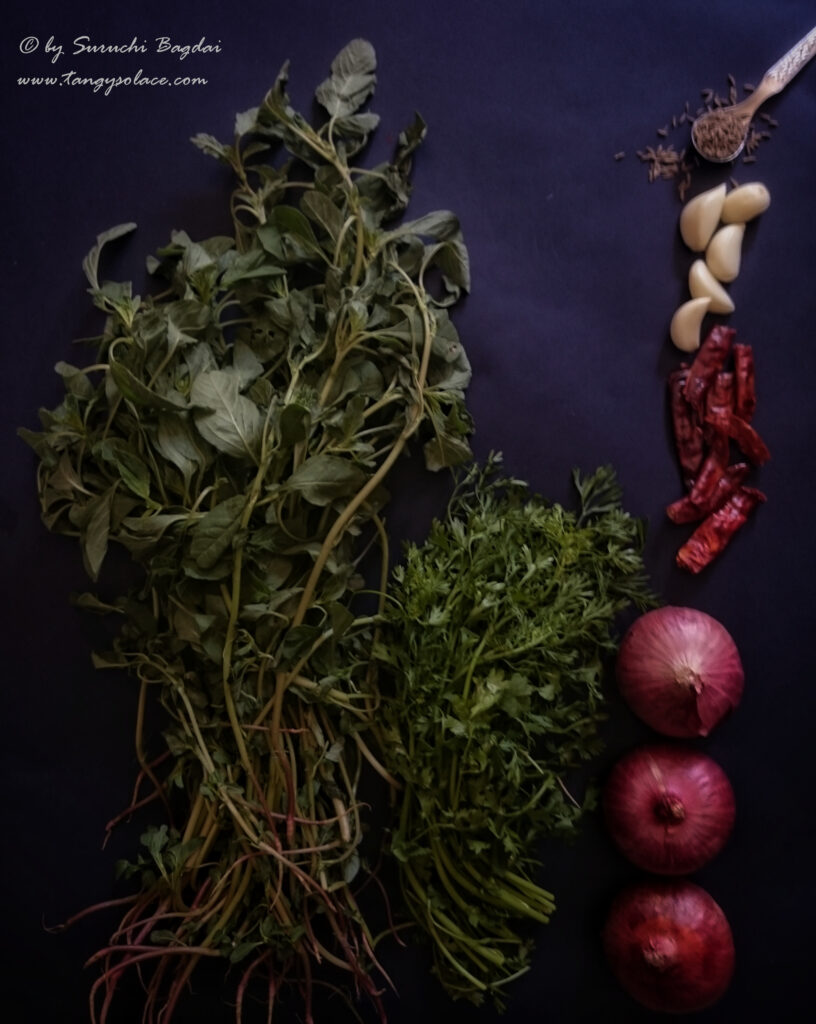 I would go back home and tell maa that the veggie her mom makes is something I have never seen us make at home nor is the kind of taste that it imparts. She asked me to let her know the name of the bhaji and she said she would soon ask her Maharastrian friends what is it and how is it made.
But it took us a long time before she could finally attain that feat pertaining to many reasons- many a time I wouldn't even ask the name or there would be language barrier in understanding the name but my pestering went on with my mom and even she was and is still adamant in finding out culinary secrets if she finds a dish interesting and delightfully it resulted in yummy amaranth bhaji to eat every-time.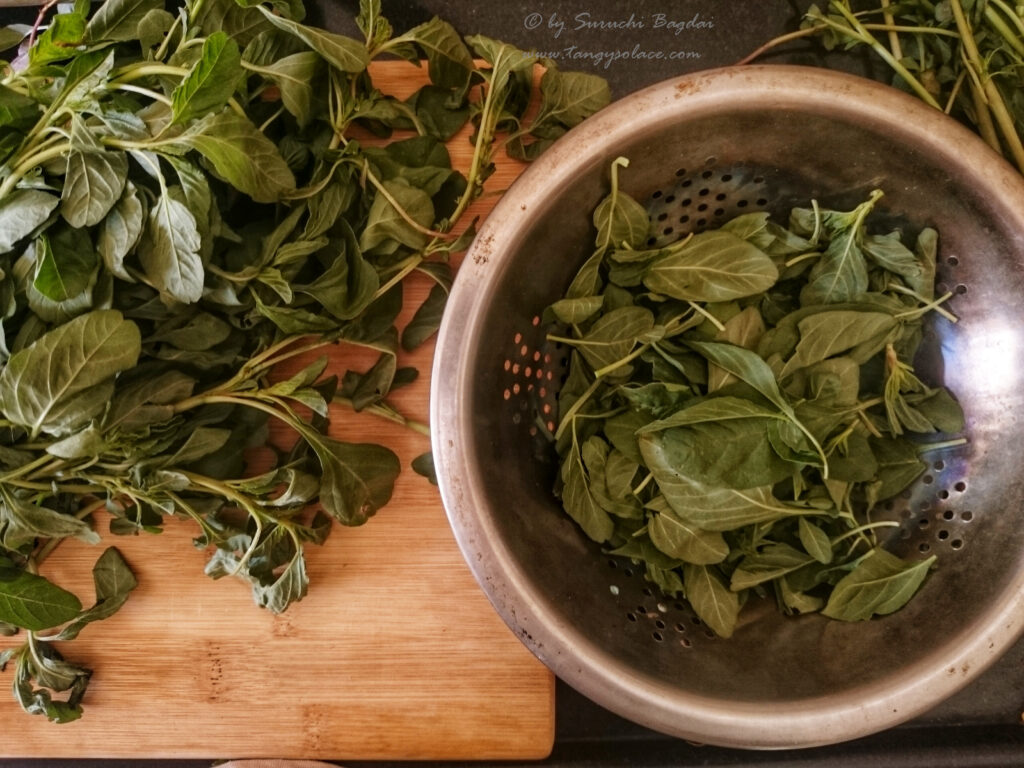 And yes, I still don't know if its my favourite vegetable or not but my mom still does insist upon it and will always be like guess what have I prepared today?
"Taaru favourite shaak." (your favourite vegetable) Well you will soon find out that's her favourite line with many other dishes too. And she would be elated more than me.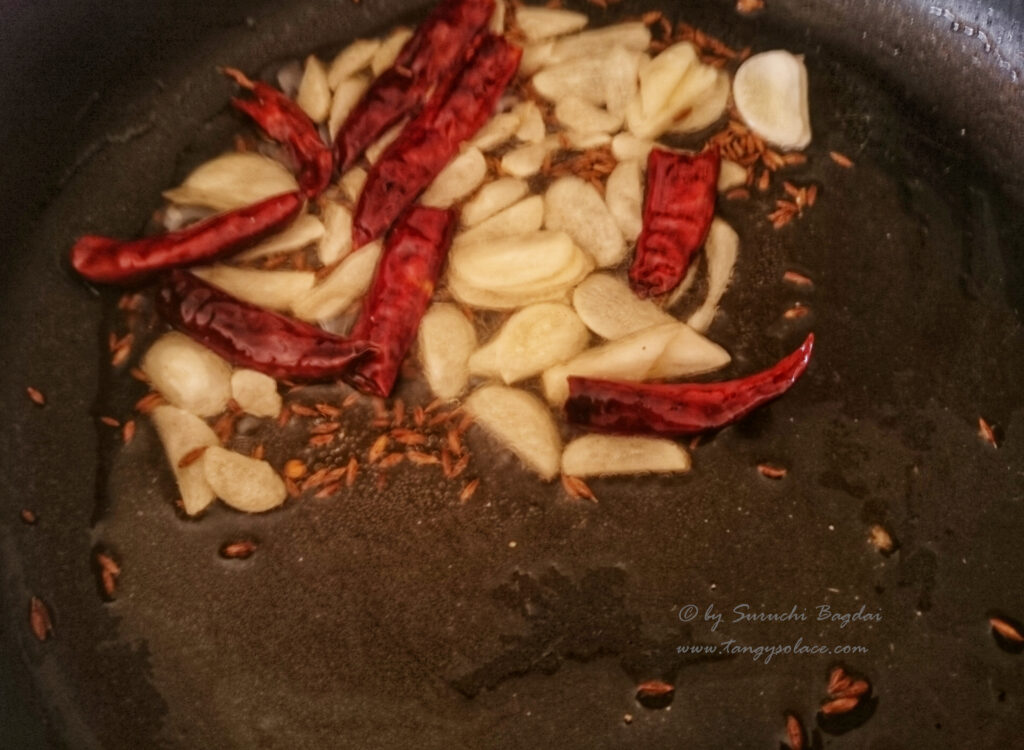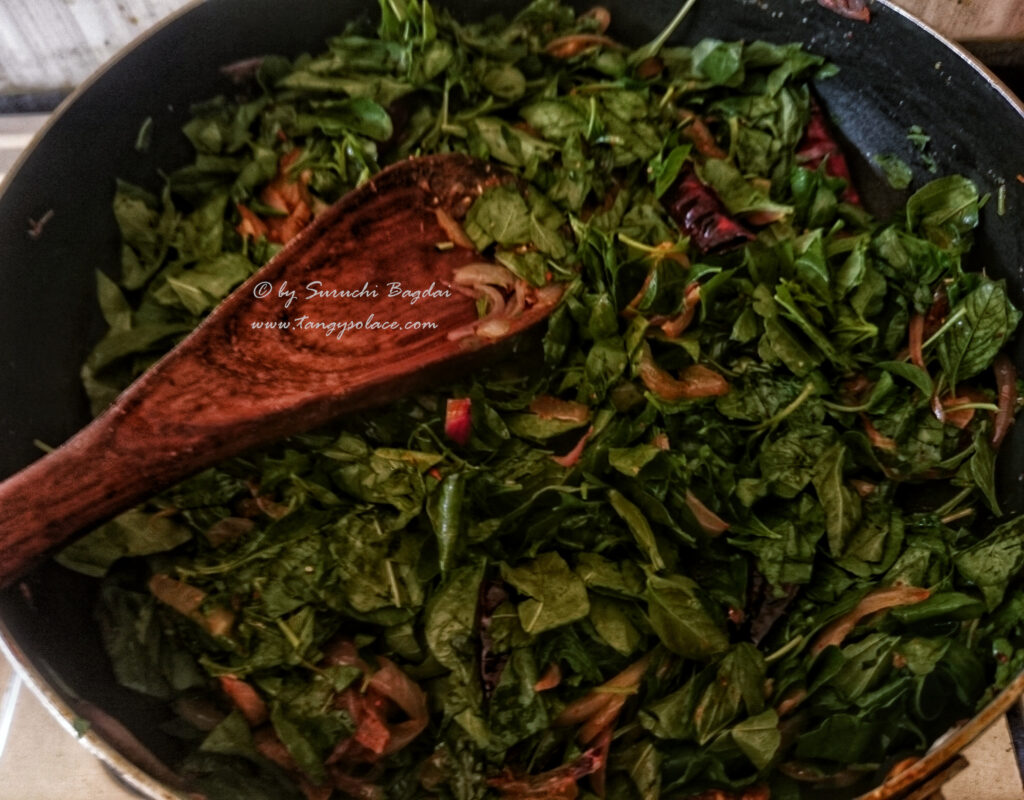 Favourite or not I love it for its simplicity you don't have to know too many culinary techniques or have ingredients at hand I think it is an apt testament to Anthony bourdain's quote "Good food is very often, even most often, simple food."
Amaranth is easily growable all year round and can be easily found in the market provided you know it, since we are all not so aware of such beautiful produce owing to the fact that we have promoted fenugreek and spinach a lot (And I love those both a lot too. But all said summer spring is the best time to get varieties of amaranth green or even red (lal math). Ensure to select fresh crisp leaves without any holes, discolouration or limping on it. And for someone looking for weight loss, you must know they are rich in protein, folate and low in calories keeping your hunger in check. Amaranth leaves are also high in vitamin A and C and is really easy to digest. And also, the preparation is low on oil, heavy masalas and cooking time keeping the colour and nutrients intact. And what can I say green leafy veggies for this post too.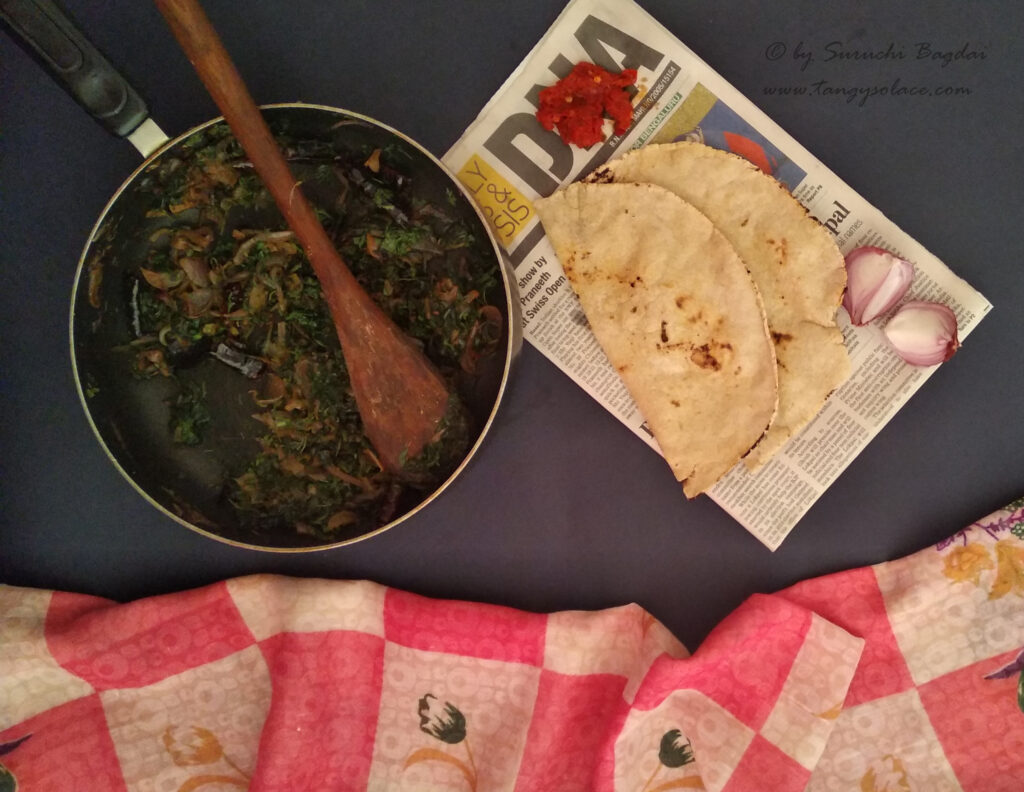 So, without further ado here's the simple recipe of a humble ingredient whose grains are deemed as superfoods (just some knowledge if you already didn't know that). I am serving them with jowari no rotlo (sorghum flatbread) as I really love this combination.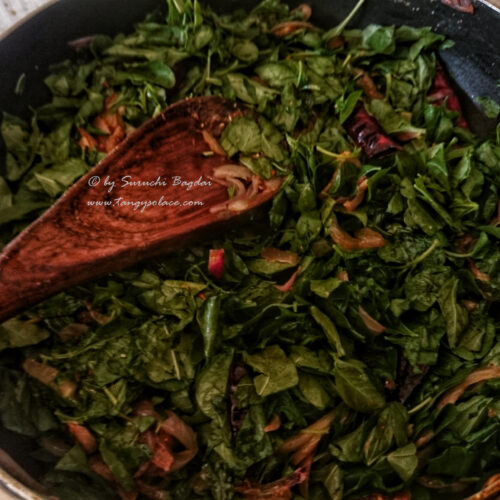 Chaulai paan nu shaak (Amaranth leaves stir fry)
Ingredients
1

tbsp

Oil

1

tsp

Cumin seeds

1

pinch

Asafoetida

4

nos

Dried Red chilies

broken in two

5

nos

Garlic sliced

1

cup

Sliced onion

400

grams

Amaranth leaves

1

tsp

Cumin coriander powder

1

tsp

Red chilli powder

1/4

cup

Coriander leaves

washed and chopped

1/2

tsp

Garam masala

to taste

Salt
Instructions
Wash and chop amaranth leaves roughly.

Drain them in a colander to remove excess water.

Heat up oil in a kadhai.

Crackle some cumin seeds, and red chlli.

As soon as the seeds crackle add asafoetida and sliced garlic. Allow the garlic to sweat and slightly turn golden.

Add in the sliced onions and saute till they soften and turn golden.

Now add the washed amaranth leaves, masalas and salt according to taste .

Cover and cook on low flame the leaves will release water and start cooking cook till the leaves wilt and all the water dries off.

Finish off with garam masala and freshly chopped coriander.