The chilly winds seeping through the iron slits of a sleeper class compartment and you half-awake cuddled in a shawl. Family talking in whispers to while away the time waiting for the late-night station to arrive.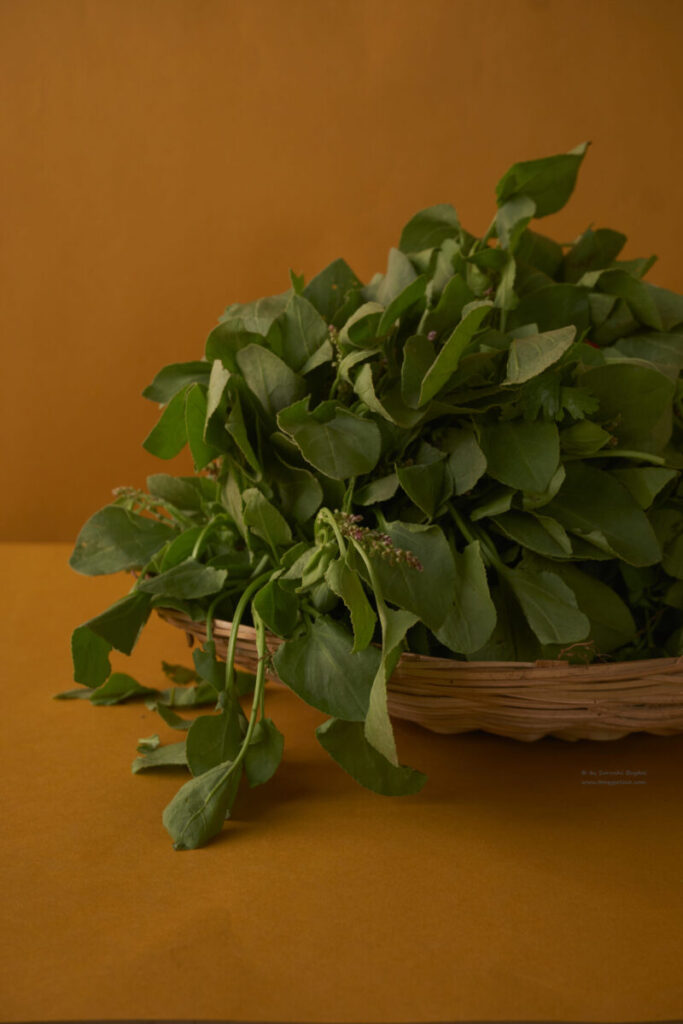 Not having apps and maps to guide, father and my uncle take rounds to the door of the rustling train. The walks interspersed with an inquiring of very common questions: How far to Nandura? Which side would the station be coming?
With a yellow station board in sight and after hours of hungrily waiting, you already sense the delicious meal waiting. As the train slows down and halts you find your cousins standing on an old dilapidated platform with a 'we know what you are here for' sly smile.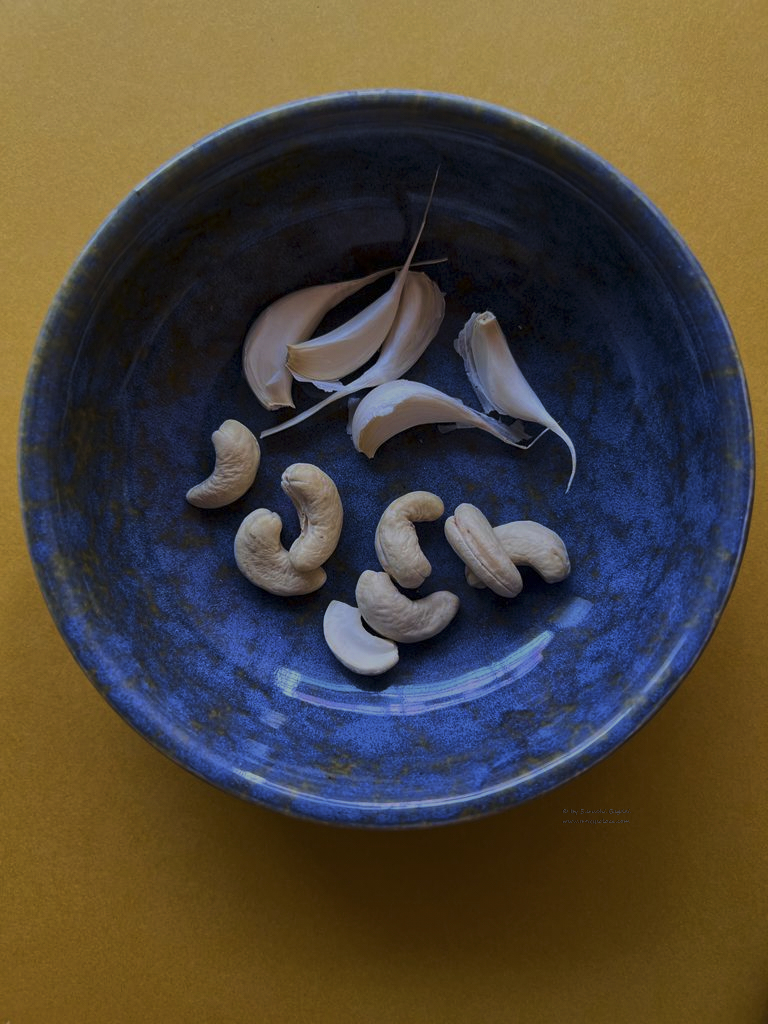 We excitedly wave from our seats but do not get down as the train stays only for a short time while father gets down to collect the tiffin, exchange pleasantries and we promise to come for stays as usual.
As we set up the eating table, we are happy to unearth a plethora of items the thecha, of course jowar and bajra bhakri to have as per your choice, some salad, chaas and the most looked forward to-
The Mirchiya Bhaji.
Well, it has been years to the above incidence, but you define generational curiosity and add a new page to your heirloom cookbook with some recipes and Mirchiya Bhaji is certainly one of them.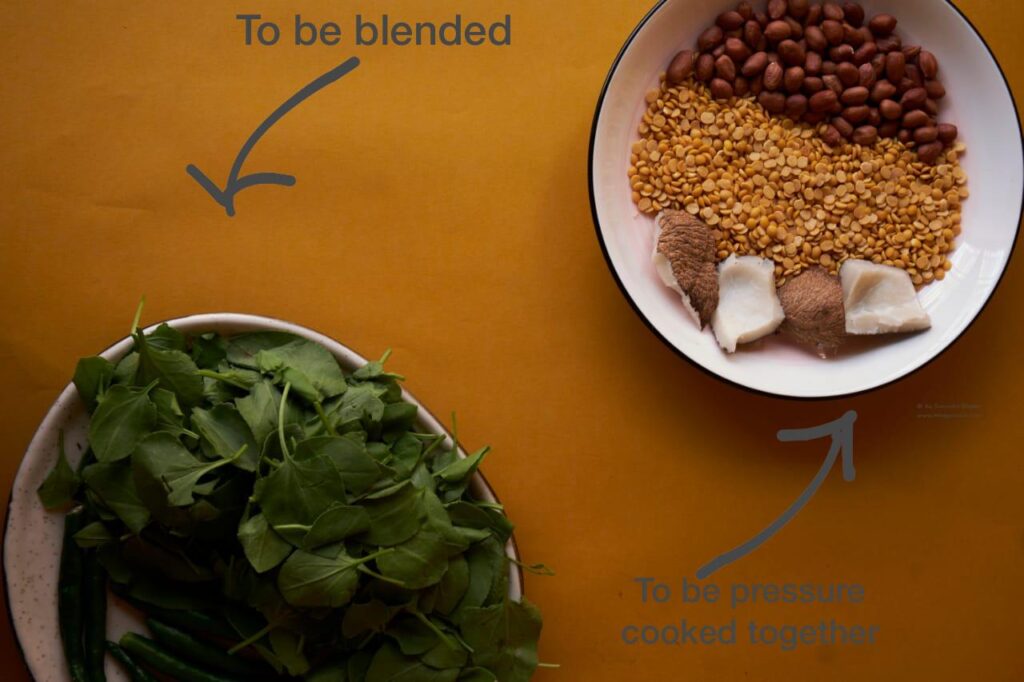 Well, it all starts with a this is our recipe sort of introduction but thanks to repeated exposure you realize it is an amalgamation of minute changes across communities crossing borders and boundaries.
Although, however local it may be, recipes change every few kms owing to availability of ingredients and combinations you eventually reach your most loved hyperlocal version.
This recipe is called by different names depending on the region and supporting ingredients used spanning from Khandesh to Varhad. The specific version we are making is Vidarbha Varhad Buldhana district-Dal Gandori variation version also affectionately known as Mirchiya bhaji.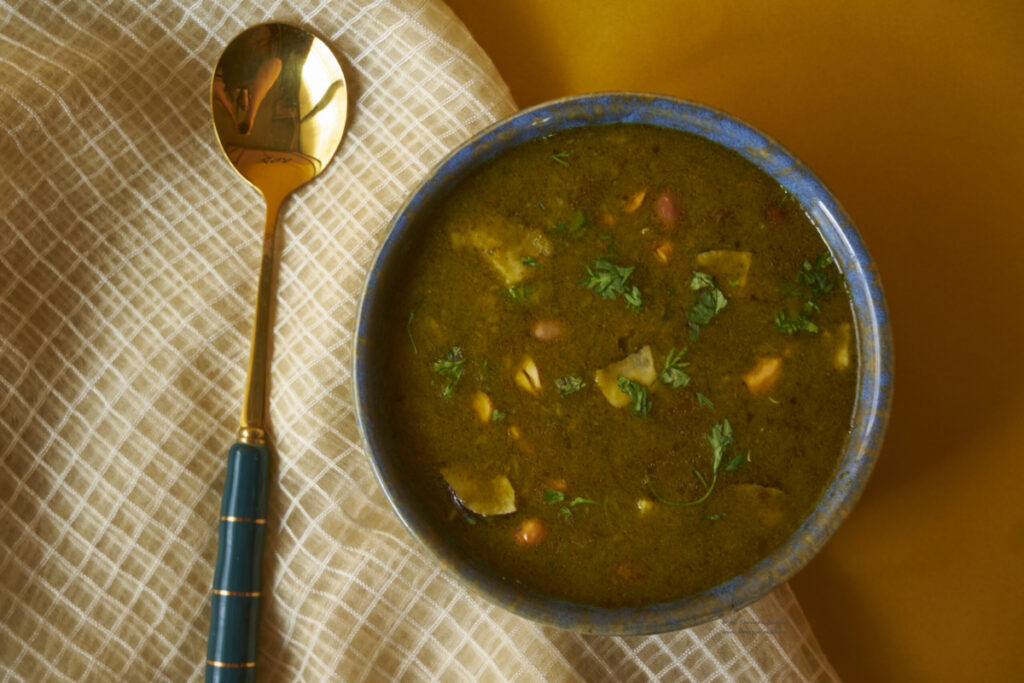 The experience of having each morsel is amazing-One breaks the soft millet bread and dip it into the oil dripping tarri of this green and spicy lentil curry while crushing it in to make a soft semi solid mass of comfort food.
Next the curry and bread-soaked fingers reach one's mouth while it is piping hot and with the cold wintry weather surrounding you it feels like a hug in each bite.
Followed with a bite of salad, a touch of thecha and gulp of chaas the ritual is complete, only to be repeated with a new holy finger dip.
Perfect for late winters it is ideally made to heat you up like literally, it is hot and spicy thanks to the presence of prominent number of chillies. Hence the name Mirchiya bhaji.
Even though its named Mirchiya bhaji the star ingredient is Ambatchuka leaves also known as Sorrel leaves. With its tart, sharp taste, and slightly astringent feel it is available in winter to spring in tropical regions though the supply is volatile depending on weather, dipping in days of high heat.
It is rich in Vitamin A, C, and potassium.
And the Toor dal adds the much-needed protein and body to this amazing lentil curry.
The Khandeshi kala masala seems to be a common touch across all variations of the recipe and despite the dominating spicy taste of the dish it is never off balance.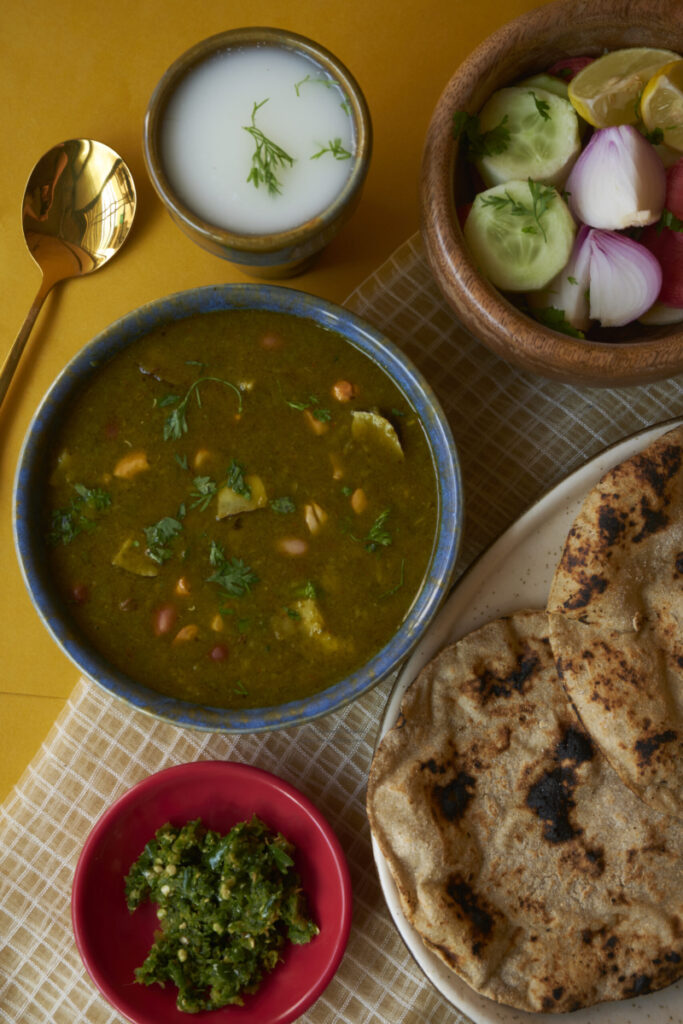 One more tiny anecdote that resonates with this recipe is a visit to a nearby hill station- Our love for this recipe made us teach it to some locals while we visited. The other recipes which the locals made were soul satisfying and mind blowing but to experience this amazing dish specially prepared for us made our thalis complete and our hearts full.
Also as strange as it may sound but this time me and one of our neighbours (who are from Khandesh) had thought about making the Mirchiya bhaji on the same day and found ourselves looking for Ambatchuka in the market. The Vidarbha and Khandesh (includes baingan) versions being made on the same day. Is this what you call serendipity ?
This dish has not only made its own journey all over the region but also in my family starting from this tiny train interactions to weekend stays at aunts' place while experiencing it live to visiting Mirchiya bhaji parties in the village to carrying back the recipe in a diary to eyeing for Ambatchuka in markets to making this spicy lentil curry and writing a blog post on it.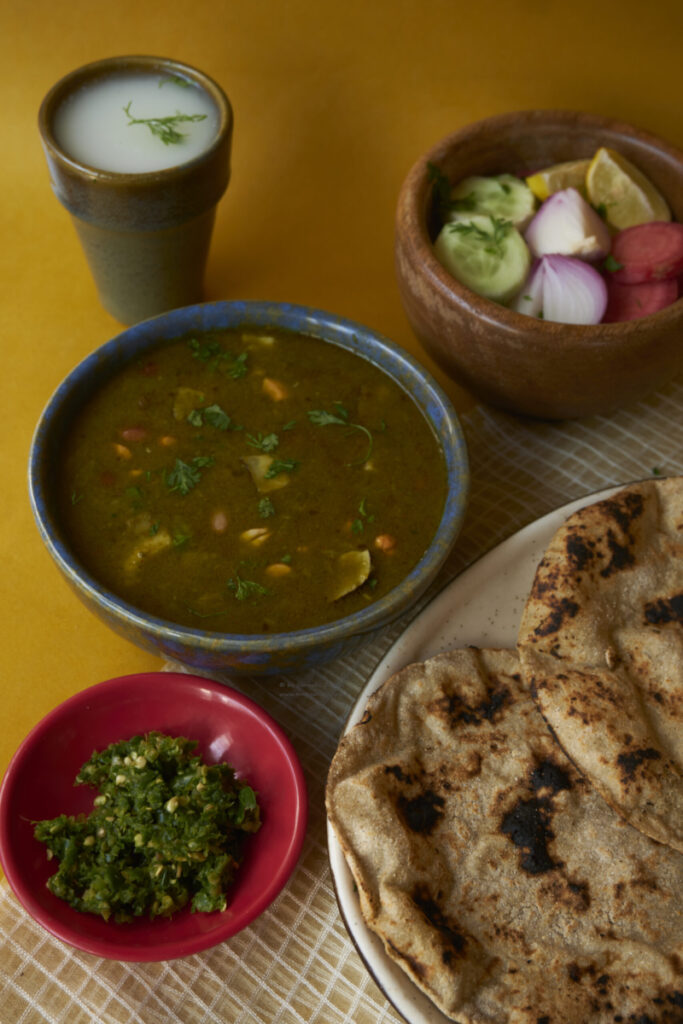 I also researched a lot about it over the internet to gain interesting insights, information, and stories of fellow bloggers about the recipe.
Lucky to have found these gems and would love to recommend my readers
https://youtu.be/qdOqA8rSs6g (A youtube link for Vidarbha katta)
https://www.vadanikavalgheta.com/2011/10/ambat-chuka-or-green-sorrel-bhaji.html (A link to vadani kaval gheta Ambatchuka bhaji)
Much said let's dive into the recipe of creating this mouth-watering dish.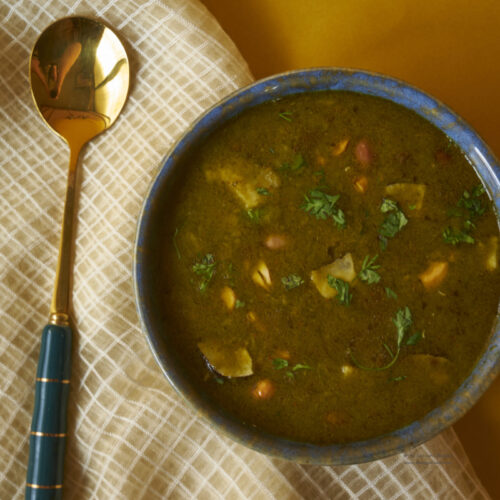 Mirchiya Bhaji-Buldhana Dal Gandori (Spicy sorrel lentil curry)
A Buldhana local version of khandeshi dal gandori also affectionately called mirchiya bhaji owing to heavy use of green chillies
Ingredients
To be pressure cooked together
1/2

cups

Toor dal

1/2

cups

Peanuts

Soaked

1/4

cups

Coconut chips

3

cups

Water
To be blended together
500

grams

Ambatchuka leaves

8

nos

Green chillies

1/4

cup

Water
Mirchiya bhaji
1/2

cup

Peanut oil

2

tbsp

Cashew

2

tsp

Cumin

6

big cloves

Crushed garlic

1.5

cup

Sorrel chilli paste

1/4

tsp

Turmeric powder

1/2

tsp

Chilli powder

1

tsp

Coriander powder

3

cups

Cooked Peanut-coconut-pigeon pea

1

litre

Hot water

to taste

Salt

1tsp

Kala masala

4tbsp

Coriander leaves

1

nos

Lemon juice
Instructions
1. Soak and keep peanuts aside (If on time preparation then soak in hot water)

You may also soak the toor dal if needed.

2. Clean, pluck and wash Ambatchuka leaves.

500 grams Ambatchuka leaves

3. Pick, wash thoroughly and pressure cook toor dal along with soaked peanuts and coconut chips.

1/2 cups Toor dal,

1/2 cups Peanuts,

1/4 cups Coconut chips,

3 cups Water

4. Let the pressure subside. Open and blend the dal using a mechanical/electric blender.

5.  Blend Ambatchuka bhaji and green chillies together with the help of little water.

500 grams Ambatchuka leaves,

8 nos Green chillies,

1/4 cup Water

6. Ina pan heat oil, golden fry cashews and remove them with the help of slotted spoon.

1/2 cup Peanut oil,

2 tbsp Cashew

7. Crackle cumin seeds followed by garlic.

6 big cloves Crushed garlic,

2 tsp Cumin

8.  Add the blended sorrel chilli paste.

1.5 cup Sorrel chilli paste

9. Add regular masalas- haldi, dhaniya jeera, lalmirch and sauté. Cook on medium flame till oil separates.

1/4 tsp Turmeric powder,

1/2 tsp Chilli powder,

1 tsp Coriander powder

10.  Add the blended dal along with peanuts and coconut.

3 cups Cooked Peanut-coconut-pigeon pea

11. Add salt to taste and required amount of hot water to make a thin curry.

to taste Salt,

1 litre Hot water

12. Let the curry simmer on low flame till the flavors are well mixed and the curry becomes full bodied.

13. Lastly add kala masala, coriander leaves, fried cashews a few minutes before you turn off the flame.

1tsp Kala masala,

4tbsp Coriander leaves

14. Finish with a squeeze of lime juice to enhance the spicy kick and finger-licking taste.
Notes
    Adding of cashew is totally optional.
   Separately cooking the peanuts will help protecting the dal color (By not lending a pinkish hue to the dal water).
     The regular masalas are just in namesake quantities can be totally skipped.