Some vegetables although all rounders are usually lost playing the role of supporting characters, or may be that's the exact reason. But when they get a chance to steal the limelight, not only do they steal the show and do full justice they keep you wanting more.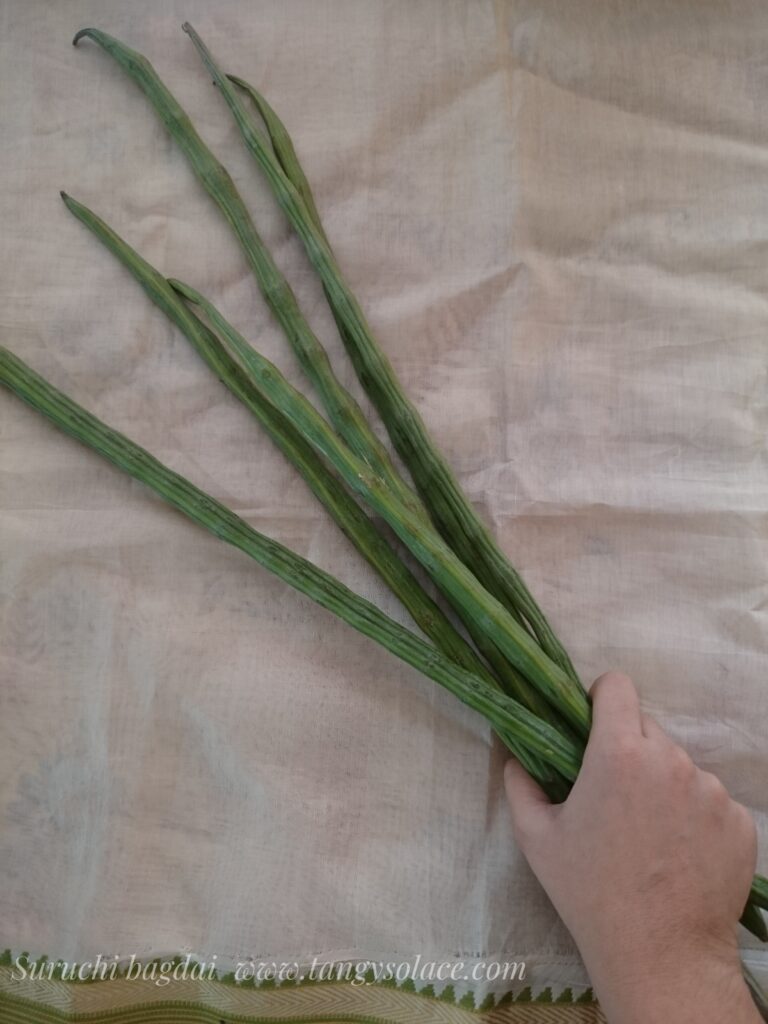 One such ingredient in my eye is drumstick, treated as a super-plant-whose not only pods but also seeds, flowers, stems and leaves are useful. You might know it by the name of shahjan, shevaga, muringa, saragva ni singhu moringa oliefera etc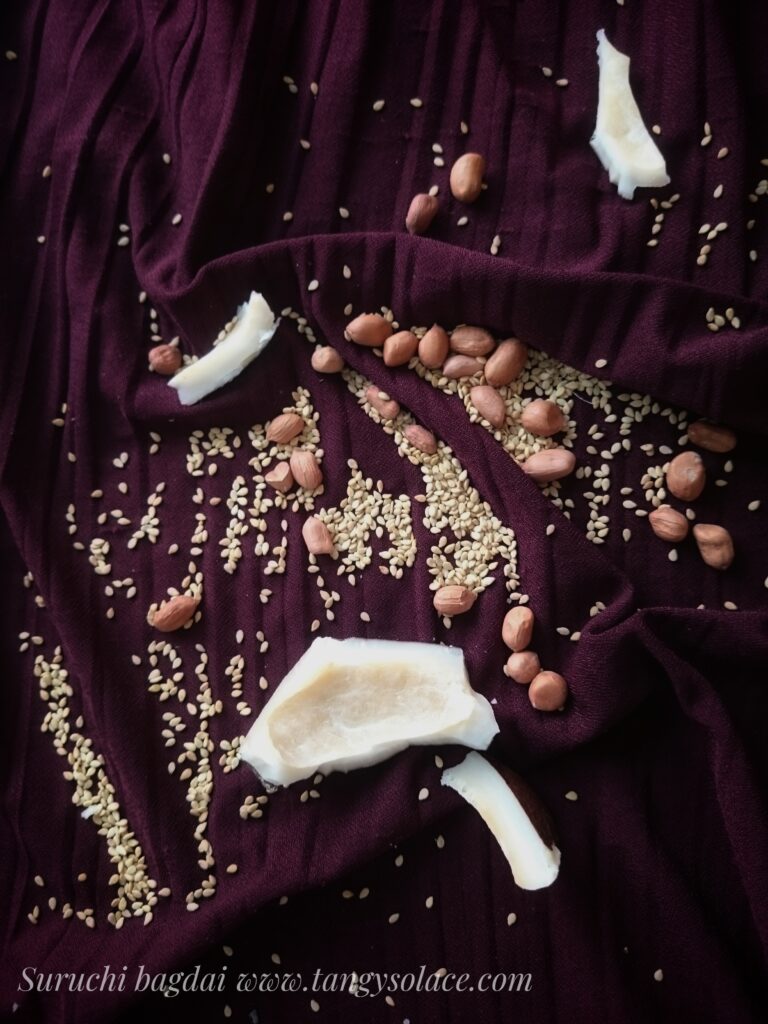 And as rightly assumed it is also a vegetable enjoyed at my house may it be in a sambhar, Sindhi kadhi, avial, besan…which is finger licking good with rice and in hundred other ways all over the world from salads to dinner.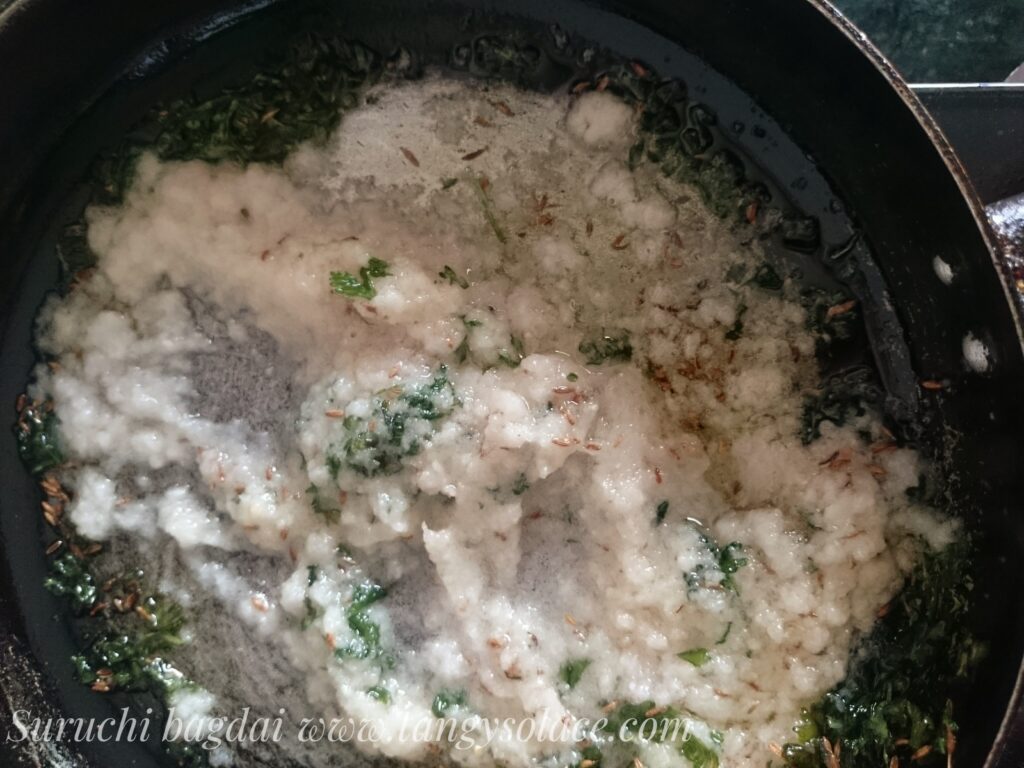 I know most of you will agree with me on this that best part of eating drumsticks is the sucking of the pulp from the cooked pods. The drumstick coconut curry that we are going to prepare now, a maharastrian recipe from the regions of Maharashtra is flavor packed. The curry here needs to be spicy and nutty in flavor and thin in consistency.
Something to be proud of- India is one of the largest producers of this super-food rich in vitamin A, vitamin C and protein. Also filled with minerals like iron, potassium, magnesium and many more. Ensure that you buy fresh tender pods and enjoy it with your favorite recipe.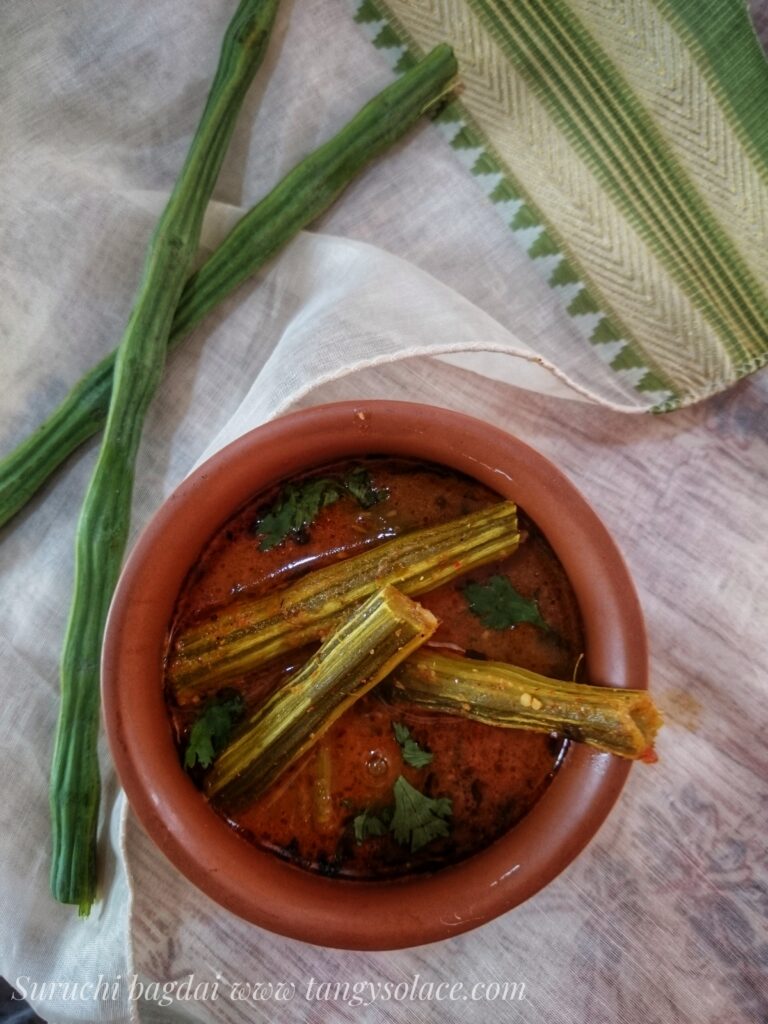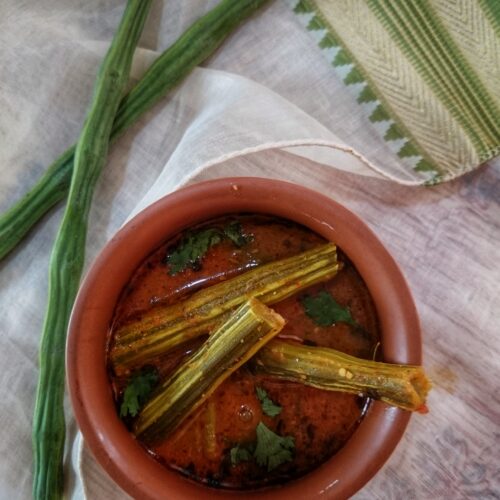 Saragva nu rassa walu shaak (Drumstick curry )
Ingredients
250

g

Drumsticks

2

nos.

Onion

medium (grind to paste )

2

nos.

Tomato

big (grind to paste )

2

tbsp

Ginger garlic chili paste

3

tbsp

Peanut+sesame+coconut

ground and mix 1 tbsp each

2

tbsp

Oil

1/2

tsp

Mustard seeds

1

tsp

Cumin seeds

1

pinch

Asafoetida

1

tsp

Red chilli powder

1/2

tsp

Turmeric powder

1

tsp

Coriander powder

1/2

tsp

Sugar

1

tsp

Garam/goda masala

1/4

tsp

Amchur powder

4

tbsp

Chopped coriander
Instructions
Wash, peel and cut the drumsticks into 2 inch pieces.

Bring sufficient amount of water to a boil to cook the cut drumsticks.

Add salt and 1/4 tsp of the turmeric powder to the water.

Cook the drumsticks till you can scrape the pulp with your teeth without any effort at-least 1/2 an hour. (note-not to overcook and break the drumsticks )

Strain and also reserve the water.

Crackle mustard seeds, cumin seeds, asafoetida and 2 tbsp of chopped coriander.

Add onion paste, pinch of salt and cook till it starts to brown on medium flame.

Add ginger garlic chili paste and cook till the onion is properly browned and raw smell goes off.

Add the tomato puree, the basic masalas.

Add the prepared mixture of peanut, sesame and coconut powder and cook till oil is released.

Add the cooked drumsticks to the above cooked paste. Coat it nicely. Add water and salt to adjust consistency and taste and bring it to a boil.

As soon as the curry comes to a boil add garam masala, amchur powder, sugar and chopped coriander.

Serve hot with phulkas